Recreational Aviation Australia (abbreviated to RAA or RAAus), formerly known as the Australian Ultralight Federation (AUF), is the governing body for ultralights in Australia.
Learning to fly is an exciting journey. From your trial introductory flight (TIF) to your first solo, passing your theory exams, learning to navigate through the air, gaining your pilots certificate and then taking a friend or loved one with you for the first time and sharing your passion with them. 
Advanced Aviation Training in  offer a wide range of Recreational flying certificates and endorsements. 
We are one of the last remaining schools to offer 1 0n 1 ground pre flight / lesson briefings with your flight instructor, no online training or videos, just the real thing person to person. Included free with your recreational pilots certificate.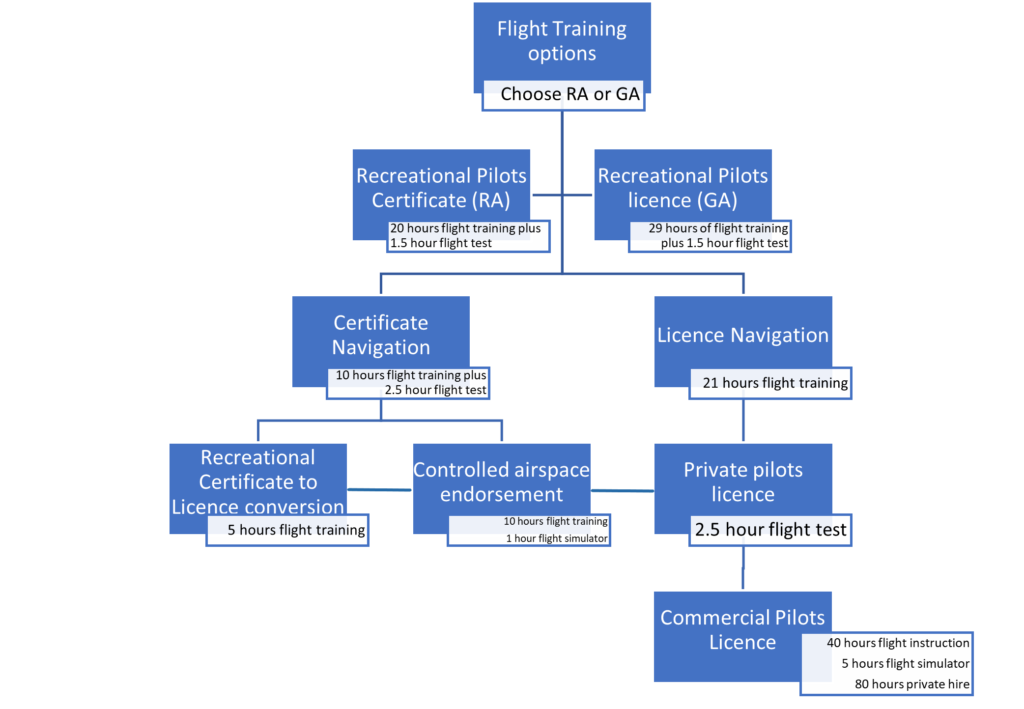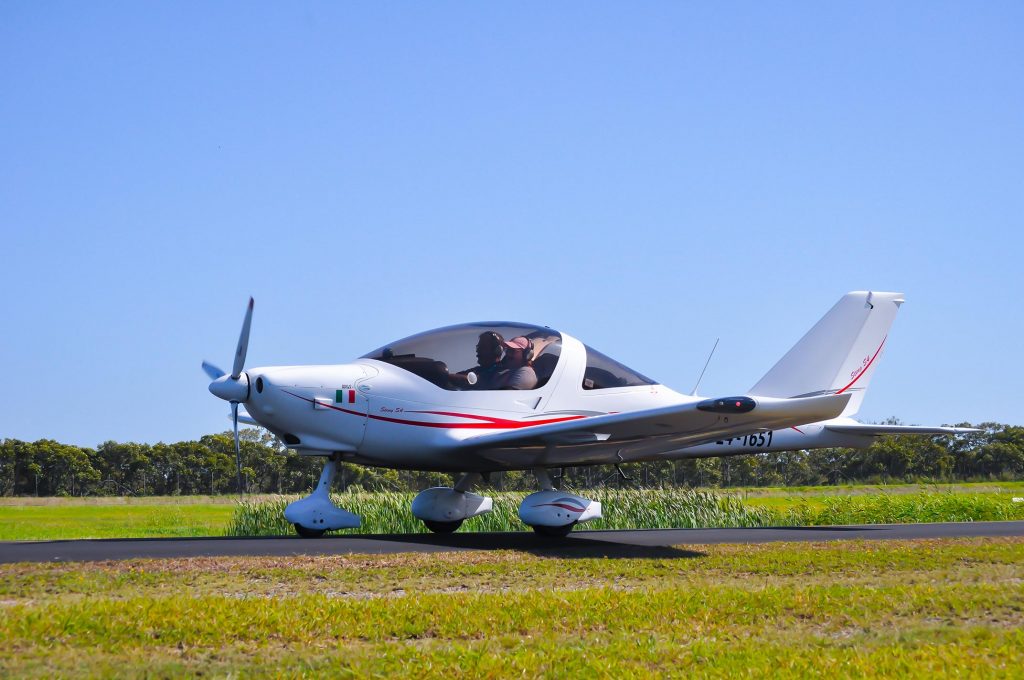 The Sting S4 was designed with the aim of creating the most practical and desirable light sport aircraft available.
Features which make the Sting S4 such a fine aircraft include:
Flying characteristics – perfectly coordinated, highly responsive controls (It feels like a fighter jet without being over-sensitive)
Performance – close to the best across the full range of qualities
Composite Construction – for ease and consistency of construction and proven strength and lifespan
Wide cockpit – provides excellent all around view and substantial luggage capacity
A Recreational Pilot Certificate will allow you to carry one passenger and fly within 25 nautical miles of your departing airport, in a Recreational Aviation Australia (RAAus) registered aircraft, with a maximum take-off weight (MTOW) of no greater than 600kgs. 
The Recreational Pilot Certificate requires a membership with Recreational Aircraft Australia (RAAus).
The Recreational Pilot Certificate (RPC) is a cost effective way to achieve your Recreational Pilot Licence (RPL), the RPC will teach you the fundamental theory and practical skills you need to safely fly and land an aircraft.
Once you have registered your membership with Recreational Aircraft Australia (RAAus), the fun can then begin.  Your first lesson is a two hour session with one of our experienced flight instructors.  Our personalised flight training includes a pre-flight briefing, then you go up in the air for approximately a 1 hour in-flight lesson in the Sting 2 aircraft followed by a post flight briefing.
To obtain your pilots certificate you will need to complete 20 hours of in-flight flying training, which will need to include at least 5 hours of flying by yourself plus a flight test to obtain your pilots certificate.
Along the way you will undertake 3 exams
The "Pre solo" exam this is like achieving your learners permit for an aircraft.
A "Radio operators" exam so you can safely and correctly talk to other pilots and aircraft over the radio. 
Then the final "Basic Aeronautical Knowledge " exam, this covers all the required knowledge you need to master to safely operate the aircraft.  There is also an optional 2 day Basic Aeronautical Knowledge course to assist you to gain this knowledge.
All these exams can be self studied however tutoring is available and can be arranged with one of our instructors if necessary for an additional fee.
APPROXIMATE COST: 
$6,280-$7,850 which equates to between 20-25 hours flying @$314/hr plus $400 for study materials and membership.
Due to Covid-19 we do recommend you purchase your own pilots communication headset. These range from $130.00 up to as high as $1680.00 (Bose) we are more than happy to assist you in making the best purchase decision for your needs.
Pre-flight and post-flight briefings are included in the aircraft hire rate so no need to pay for extra briefing costs or expensive Learning management system subscriptions.
Disclaimer: All training is competency based and all course costs are estimates for average student completion times.
ADDITIONAL QUALIFICATIONS YOU CAN ADD TO YOUR PILOTS CERTIFICATE.
NAVIGATION: The navigation cross country endorsement allows you to leave your 25nm bubble and fly to other small aerodromes and landing areas around Australia. This training includes 10 hours of Navigation flight time with an instructor and 2 hours of Solo navigation practise, a flight test and requires a pass in the Navigation exam. The estimated cost is $4710 additionally you will be required to purchase your own maps charts and navigation equipment as follows:
                    All these supplies are available to be ordered online:
                            Bob Tait RAA Cross Country Theory $84.50.
                            Plotter protractor for $19.95.
                            Flight computer for $49.95.
                            VNC MAPS Bundaberg/Rockhampton for $11.95 and Sydney – Brisbane for $11.95.
                            WAC Chart Brisbane $11.95.
                            ERSA booklet $34.95
PASSENGER CARRYING: Once you have a total of 10 hours up flying by yourself you can undertake a flight test of up to 1 hour to that will give you an approval to take someone up as your passenger. The flight test is conducted at the normal Dual hire rate of $314 per hour.
INSTRUCTOR RATING: Once you have accrued 100 hours flying by yourself you may elect to take on the challenge of teaching others to fly a recreational aeroplane.
               Pre-requisites:
                                RA-AUS Pilot Certificate & Class 2 Medical Certificate
                                Cross Country Endorsement
                                Passenger Endorsement
                                Minimum flying hours are 150 hundred hours total time RAA (including 100 hours total command 
                                              – of which 25 hours must be in command of a recreational aircraft)
                               The course requires 20 hours of flight training and 30 hours of classroom briefings which comes to a cost of $9280.
Disclaimer: All training is competency based and all course costs are estimates for average student completion times.